This page was designed with the Black Chancery and Tempus Sans ITC fonts. You can download them here.
A Picture of Love from the Gospel of Mark

The Beginning: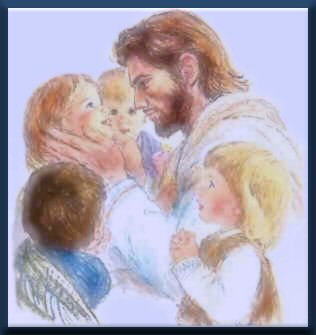 Mark 10:13 - 16
"Then they brought little children to Him,
that He might touch them;
But the disciples rebuked those who brought them.
But when Jesus saw it, He was greatly displeased
and said to them,
'Let the little children come to Me, and do not forbid them;
for of such is the Kingdom of God.
Assuredly, I say to you, whoever does not receive
the Kingdom of God as a little child
will by no means enter it.'
And He took them up in His arms,
put His hands on them,
and blessed them."

God is Love.
A little child can teach us much of Love.
Unconditional Love. Unlimited Love.
Theirs is a Love that is undaunted by the behavior
of the one to whom it is given.
In their Love is complete trust, total forgiveness, unabashed joy
and enduring loyalty.
They will give their all, themselves, their possessions, their energy,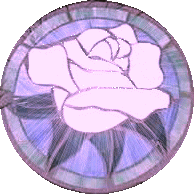 their attention, their lives - without thought of the cost.
Theirs is a single minded, unswerving devotion that far surpasses
most adultís ability to give of themselves.
A little child that has not been damaged by the world of adults
swirling around them,
is a Rose in the Creator's Garden of Love.

A Second Story of Love

Mark 10:17-31

Now as He (Jesus) was going out on the road, one came running, knelt before Him, and asked Him,
"Good Teacher, what shall I do that I may inherit eternal life?"
So Jesus said to him, "Why do you call Me good? No one is good but One, that is, God.
"You know the commandments: Do not commit adultery. Do not murder. Do not steal. Do not bear false witness. Do not defraud. Honor your father and your mother."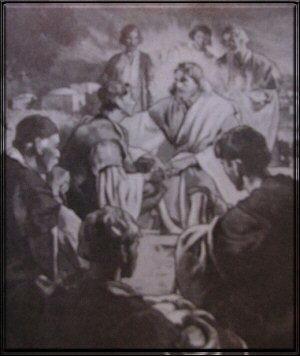 And he answered and said to Him,
"Teacher, all these things I have kept from my youth."
Then Jesus, looking at him, loved him, and said to him,
"One thing you lack: Go your way, sell whatever you have
and give to the poor, and you will have treasure in heaven;
and come, take up the cross, and follow Me."
But he was sad at this word, and went away sorrowful, for he had great possessions.
Then Jesus looked around and said to His disciples,
"How hard it is for those who have riches to enter the Kingdom of God!"
And the disciples were astonished at His words.
But Jesus answered again and said to them,
"Children, how hard it is for those who trust in riches to enter the kingdom of God!
"It is easier for a camel to go through the eye of a needle than for a rich man to enter the kingdom of God."
And they were greatly astonished, saying among themselves, "Who then can be saved?"
But Jesus looked at them and said, "With men it is impossible, but not with God;
for with God all things are possible."
Then Peter began to say to Him, "See, we have left all and followed You."
So Jesus answered and said, "Assuredly, I say to you, there is no one who has left house or brothers or sisters or father or mother or wife or children or lands, for My sake and the gospel's, who shall not receive a hundredfold now in this time -- houses and brothers and sisters and mothers and children and lands, with persecutions Ė
and in the age to come, eternal life."
"But many who are first will be last, and the last first."

What have you in this life,
what possession,
what position,
what interest, relationship, goal, responsibility,
that you will not, cannot, give up to be one with your Redeemer?

What are you holding in your hand that is more important to you
than the Eternal Life that is promised to you by the Father
in the Person and Anointing of your Lord Jesus?

What is so priceless,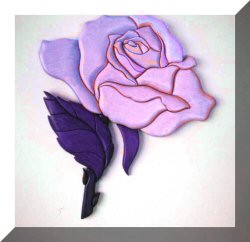 so important,
so precious and beloved,
that even as your Lord stands before you,
filled with love for you, you turn from Him in sorrow,
unable to let go of your precious possession to follow Him?

The young man was loved by Jesus but he didnít recognize the Love of God when he came face to face with it.
His relationship was one of duties to be performed and rituals followed. He was not asking a God of Love what more he could do to express his love for Him.
He was asking his God what other act of service could he perform that would guarantee a place for him in heaven.
He was not willing to lay down his life for his God. He was willing only to give Him service.

ďLet me serve You, my Lord, let me give tithes and offerings, let me do good works and attain to lofty heights of righteousness in the eyes of my fellow man."

"But my life must remain my own. I will serve You within limits. I will give to You Ė but not everything. You are God, my God and Creator, but donít be unreasonable."

"I have a life to live. You gave me life, You put me here on this earth.
Now let me live this life in health and wealth and prosperity of soul and spirit,
and I will pay You homage and serve You with my tithes and offerings and follow Your rules."

"But You must be reasonable. I am master of this life You have given me.
I must rule in this life. You rule in Heaven. Let me have my time her on earth,
the time You have given me."

"This is my time. My life. Let me be me and in heaven I will let You reign.
There all will be Yours. There I will give You all You require. All You desire of me.
But now, now I have so much I must do, so much that requires my attention.
Donít expect so much from me now - for this life is so short and I must make the most of it. Later, in heaven, then I will give all of myself to You.
Then You can ask and I will obey without question for there will be no interference then.
Canít You wait until then, Lord?"

"You know I love You.
You know I want to serve You with all my heart and soul.
There is just so much in this life to take care of, to do, to keep up with.
There isnít time for all and You too.
But You know I am Yours. I will be with You forever in Heaven.
Just wait until then Lord.
There I will be all Yours."


The Beginning of the End of this Story of Love

Mark 10:32-34
Now they were on the road, going up to Jerusalem,
and Jesus was going before them; and they were amazed.
And as they followed they were afraid.
Then He took the twelve aside again and began to tell them
the things that would happen to Him:
"Behold, we are going up to Jerusalem,
and the Son of Man will be betrayed to the chief priests
and to the scribes; and they will condemn Him to death
and deliver Him to the Gentiles;
"and they will mock Him, and scourge Him, and spit on Him,
and kill Him. And the third day He will rise again."

A Word from our Lord Jesus:
"My child, this is a picture of your Lord going to His death for you.
I knew exactly what I was doing and where I was going and what would happen to Me when I got there.
And I knew that I would rise again."

"I went before My disciples and they were amazed and afraid Ė just as you are.
They also knew death waited for Me in Jerusalem, but they did not want to believe it, even after I told them it would happen.
But, as in you, most of their fear, at this point, was for themselves. Each one was filled with the question,
'What will happen to me if Jesus is arrested?'"

"They didnít want anything to happen to Me. They really didnít believe anything would happen to Me.
They had witnessed My power before My foes many times before.
Their fear was for themselves, just as yours is:
'What will You require of me God, and what will happen to me if I do it?'"

"My disciples saw Me go fearlessly into the lionís den.
They were amazed as I set my face toward Jerusalem and strode with determination and strength to the fate I knew awaited me there."

"To dispel the misunderstanding in their heartís that I would again deliver myself from the clutches of My enemies, I took My Apostles aside and explained to them exactly what would happen."

"But they didnít really hear Me. Just as you donít hear Me when I speak to You of things you donít want to hear. With your understanding you rationalize and dismiss what you donít want to believe and soon the words you heard are so twisted and changed in your understanding, there is little resemblance to My original statement to you."

"And what do I expect of you, My child?
I desire and expect you to grow from one who walks the path as my disciples did, in fear of their own lives while disclaiming and disbelieving the Words they donít wish to hear,
to one who walks the path before them as their Lord did,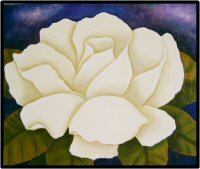 with unswerving resolve and purpose,
to do the will of the Father."

"How will you make this transition?
By discovering the difference in the hearts of My disciples and the heart of their Lord Ė your Lord."

"Where is your heart, My child?
Is it with Me Ė or more involved in your own life and purpose, with service to Me a necessary sideline?
Where is your heart, My child?
What causes it to beat faster, stronger?
What is it that brings a thrill to your heart
And a feeling of joy to your innermost being?
What causes your heart to break
And your eyes to weep?
Where is your heart, My child?"

"When your heart is one with your God,
there will not be anything in your hand that you cannot instantly drop to the ground at a Word from your Lord."

"When your heart is one with your God
There will not be one thought that you will entertain that considers the consequences of obedience to you, personally."

"When your heart is one with your God
Your only desire, your only thought, will be to do the Will of Father."

"That will be your pleasure.
That will be your purpose.
That will be your all and only reason for being.
All else will pale before the path that your God has placed before you."

"Where is your heart, My child?"


by Pat Chappel