If someone says something unkind about you, you must live so that no one will believe it.
Even when you have pains you don't have to be one.

Never wrestle with a pig.
You will both get all dirty--and the pig likes it.
Submitted by
Billye Jean
God will not force upon us the perfect if we are too satisfied with the substitute.
Submitted by
Billye Jean

Place your mouse on the X below...Drag your mouse from the X below to the O. See what happens.........

X EVEN WHEN YOU CAN'T SEE HIM...GOD IS THERE! O
Submitted by Billye Jean
Feed your faith and doubt will starve to death.


The shortest distance between your problem and the solution is the distance between your knees and the floor.
What we call disappointments are sometimes Gods' appointments.
To hold onto the plow while wiping away our tears is Christianity.
A person who is obedient in a lions' den is better off than a king who is disobedient in a palace.
God does not consult our past to determine our future.
Jesus is the only King who goes through junk piles to find His jewels.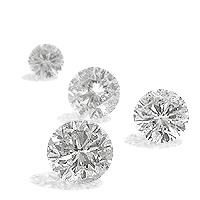 Religion is hanging around the cross. Christianity is climbing up on it.
Food for Thought written by Lisa Rogers
How to Stay Safe

1. Avoid riding in automobiles because they are responsible for 20% of all fatal accidents.

2. Do not stay home because 17% of all accidents occur in the home.

3. Avoid walking on streets or sidewalks because 14% of all accidents occur to pedestrians.

4. Avoid traveling by air, rail, or water because 16% of all accidents involve those forms of transportation.

5. Of the remaining 33%, 32% of all deaths occur in Hospitals. So, above all else, avoid hospitals.

BUT ... You will be pleased to learn that only .001% of all deaths occur in worship services in church, and these are usually related to previous physical disorders. Therefore, logic tells us that the safest place for you to be at any
given point in time is at church!

Bible study is safe, too. The percentage of deaths during Bible study is even less.

So ...for safety's sake - Attend church and read your Bible.
IT COULD SAVE YOUR LIFE!

Submitted by Gloria Welch