After we lost Princess poor Rudi was a mess. He kept looking for her all over the house. I wasn't quite ready for another kitten but felt bad for Rudi.

At first I struggled with comparing Precious with Princess but that only lasted a week. Now she is a valued member of the family. Our

new vet

is going to make sure she stays healthy.
Rudi found my son, Casey, at a party and climbed into his lap. Casey was reluctant to bring him home since I had told him I didn't want any more cats. I had gone through some big misery watching my previous two cats become increasingly unhealthy.

Rudi decided he wanted to stay. He brought his friends with him: ear mites, fleas, and worms. We made his friends leave.
Here's Rudi loving on his little sister, Precious:

Rudi, Precious, and Sweetie in the top of the office cat tree

THE DOGS

Darlin' behaved and stayed while I took her picture


March 2015


Hoss just wanted to roll around the grass. When I told him to sit he just rolled over.


March 2015

In December 2013 Babe started acting lethargic. We thought it was because she no longer had any companions. She had her surgery shortly after Moo Moo died so perhaps, now that she was feeling better, she was sad.

We went to the pound to get her a friend. We came home with two dogs. Babe perked up temporarily. Then we found out that she had a giant tumor and then she was gone.

At least we didn't come home to a dogless yard. Darlin' and Hoss have been doing their best to keep us entertained.

The pound said Hoss is a Chihuahua but we aren't going to tell him that. We are telling him he is a Miniature Labrador Retriever. Darlin' is a Pitbull.
Elmo
Elmo was in our neighbor's yard. My son, Casey, decided to take him in. He's not very friendly.
2/04 Left side of Elmo's cage
(I stuck my head and camera inside the cage for the right hand photo.)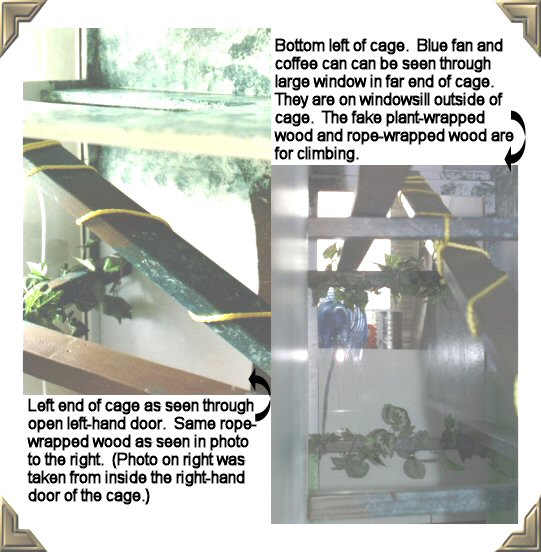 2/04 Here's Elmo enjoying his cage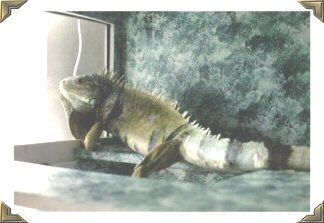 IN MEMORY
Do animals go to heaven? I like to think so. Here's a Bible study about it.
2013 Was a Bad Year
We lost all three of our dogs
Rusty, Babe, and Moo Moo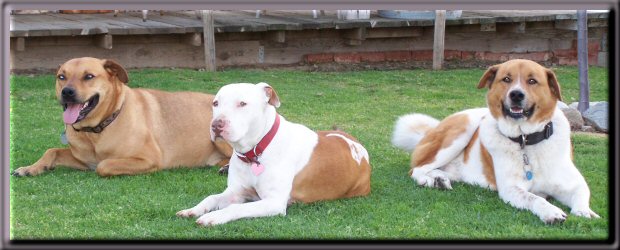 This is the only photo I have with Mocha. We adopted him from the pound. A couple of months later, while I was on vacation, he got out and was killed. He was the most loving cat I have ever owned.

She's sleeping with Rudi. Rudi misses her, too.
Reeboks
5/88-4/21/07
Reeboks is the cat that God gave me the authority to speak life into in 1999.
Here's the details.


That's baby Bug on the left
Jake (Sir Jake of Pedley) 12/88-11/99 (on left)
Bubba 1992-6/04 (on right)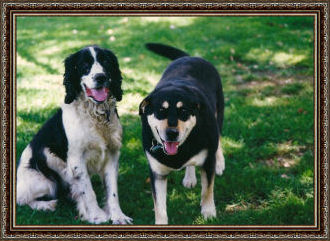 Back to album cover and index to photos