Footprints of Faith

"Now faith is the substance of things hoped for, the evidence of things not seen."
Heb 11:1

Two words describe our faith:

| | |
| --- | --- |
| 1. | Assurance |
| 2. | Confidence |
These two traits need a secure beginning and ending point.
1. The beginning point of faith is believing God's character...
He is who He says He is!
Ehyeh Asher Ehyeh
Literal Hebrew interpretation:
I Am/will be what I Am/will be
2. The end point is believing in God's promises...
He will do what He says.
We believe that God will fulfill His promises even though we don't see those promises happening NOW!

" The other disciples therefore said to him (Thomas), "We have seen the Lord." So he said to them, "Unless I see in His hands the print of the nails, and put my finger into the print of the nails, and put my hand into His side, I will not believe."
(NKJV) John 20:25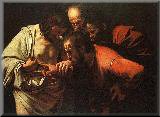 Jesus said to him:
"Thomas, because you have seen Me, you have believed. Blessed [are] those who have not seen and [yet] have believed."
(NKJV) John 20:29

Great Heroes of Faith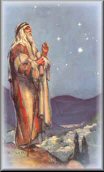 "These all died in faith, not having received the promises, but having seen them afar off, and were persuaded of [them], and embraced [them], and confessed that they were strangers and pilgrims on the earth."
Hebrews 11:13


The people listed in chapter eleven are people that gained approval with God, not because of their righteous character, their good deeds, or their holy language.
Look at the people on the list:

| | |
| --- | --- |
| | A man who got drunk and passed out naked in his tent |
| | A man who took his own sweet time obeying God and regularly lied to save his own hide |
| | That same man had a wife who laughed in ridicule when God gave her a promise |
| | The grandson of the same man was known for being deceptive and slippery with the truth |
| | Two men who were murderers |
| | A woman who was a prostitute |
| | People who were afraid/rebellious |
| | Adulterers |
Yet they
gained approval
with God -
not
by their
actions
, but by their
faith
!

The people listed died without receiving all that God had promised, but they never lost their vision of heaven.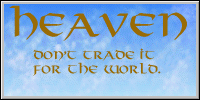 "For the vision
is
yet for an appointed time;
But at the end it will speak, and it will not lie.
Though it tarries, wait for it;
Because it will surely come,
It will not tarry."

Habukkah 2:3

Faith

the connector...the beginning and ending!
Faith

is what assures us that what we are hoping for is really going to happen.

Faith

is the conviction we have that things which we cannot see are really there.

Faith

sees the invisible, believes the incredible, and receives the impossible!

Faith

is not faith until it's all you're holding on to.

Faith

is not believing that God can, but that God will!

Faith

is not belief without proof, but trust without reservations.

Faith

is holding on to nothing until it becomes something.

Are you discouraged because your goal seems far away? Maybe you feel like me sometimes..."I don't have enough faith to believe! Lord, I believe. Help my unbelief!"

How can I get more faith?

First of all, you already have it! Romans 1:20"...as God has dealt to each one a measure of faith." That's why the Bible tells us over and over again to "have faith." Have it...it's already in you!
Jesus said, in Mark 11:22..."Have faith in God." You just simply need to take hold. It's yours.

Shema...Hear! Hear the Word of God...Romans 10:17 "So then faith

comes

by hearing, and hearing by the word of God."

Cloud of Witnesses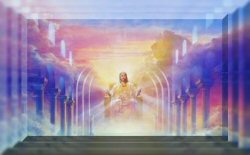 "Therefore we also, since we are surrounded by so great a cloud of witnesses, let us lay aside every weight, and the sin which so easily ensnares us, and let us run with endurance the race that is set before us, 2 looking unto
Jesus, the author and finisher of our faith
, who for the joy that was set before Him endured the cross, despising the shame, and has sat down at the right hand of the throne of God."
Romans 12:1-2

The Heroes of Faith are constant reminders that we do not struggle alone and we are not the first to struggle with problems in our lives.


Others have walked the walk of faith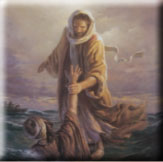 "And immediately Jesus stretched forth his hand, and caught him, and said unto him, O thou of little faith, wherefore didst thou doubt"


Doubt is too heavy when one is to walk on water. For one thing, it is not something that agrees with the "laws of physics." Our brain already knows what will happen if we step out of a boat into deep water.
Faith is knowing that, if God wants us to walk on water, we WILL walk on water. Peter looked down at the waves and probably thought, "This is ridiculous! I CAN'T walk on water!"
We have a choice. We can be like Peter and allow our logic to rule our actions or we can walk by faith. We can close our minds to what "should" happen and allow God to accomplish what He wants to happen.
We can walk in the assurance that God can and will accomplish His will through us. We can be confident that He won't ask us to do anything that He won't see through to the end.

In His love and service
Billye Jeane